A German Classic 2021: 
Heinrich von Kleist, Die Verlobung in St. Domingo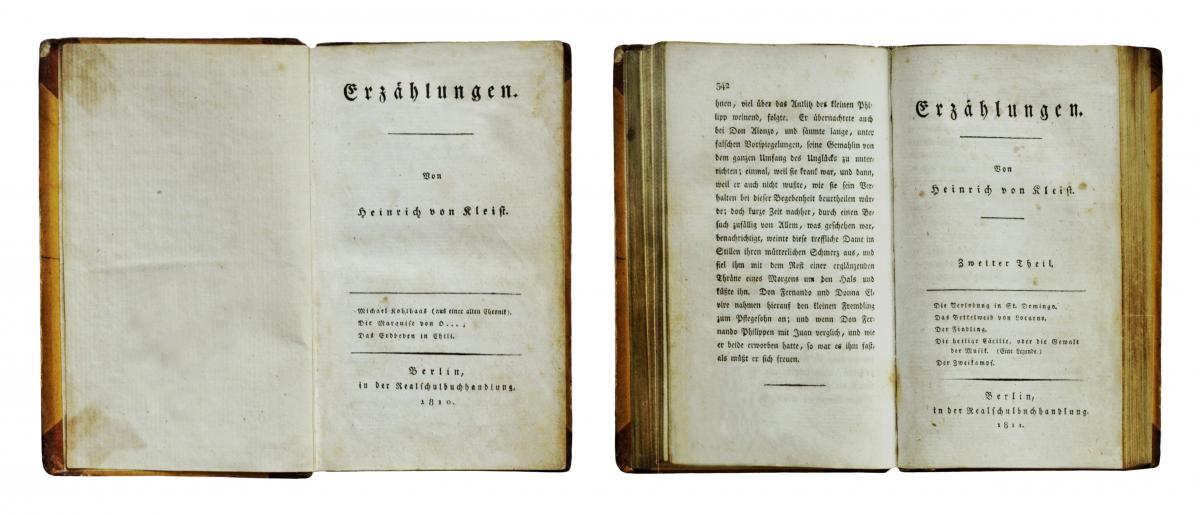 Foto © H.-P.Haack
This year's edition of the German Classic Prize is now closed and we are pleased to announce the following prizes:
First Prize (£500):            Anna Cumming (Emmanuel College)
Second Prize (£300):       Alexander Archer (Eton College)
Third Prize (£100):          Alastair McLelland (Wyke College)
The essays by Rufus Hall (King Edward VI Camp Hill School for Boys), Kate de Putter (Tunbridge Wells Girls Grammar School), and Sam Woodroff (Dr Challoner's Grammar School) were awarded Highly Commended by the judges, and the essays by Amelia Bell (The Sixth Form College, Colchester) and Alexander Strigo (Dulwich College) were awarded Commended by the judges.
More than 150 students signed up to receive our competition study packs this year, which led to over 50 essay submissions from across the school sector. Not only are these numbers encouraging, but the quality of the essays was also impressive. Head Judge Professor Ritchie Robertson commented that the essays were of a particularly high standard this year and contained many insightful observations about Kleist's story, which made for very engaging reading. Congratulations to all the winners and to all the entrants! 
'A German Classic', Oxford German Network's essay competition for sixth formers, was created through the generous sponsorship of Jonathan Gaisman, QC, and aims to stimulate interest in great German writers and influential literary works in German. As in the past, we'll continue to make the resources on Die Verlobung in St. Domingo prepared for the competition freely accessible on our website. This year we recorded a series of four video podcasts with a number of professors and students at Oxford. Together with our earlier videos, they have already gathered more than 15,000 views on YouTube. You can access these and other materials here. 
If you have any questions, please email the Prize Coordinator, Dr Karolina Watroba, at germanclassic@mod-langs.ox.ac.uk.