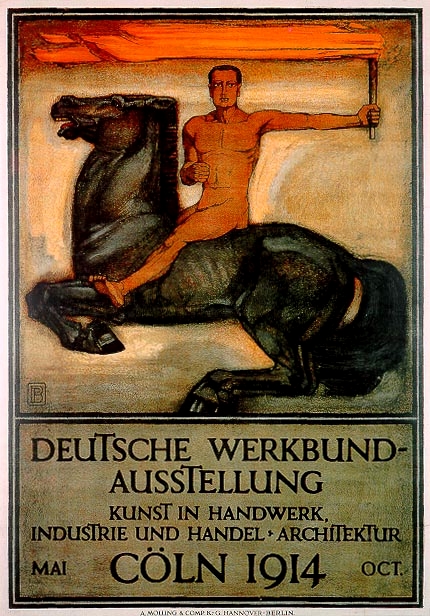 Above: Poster by Peter Behrens for the Deutsche Werkbund-Ausstellung held in Cologne from May to October 1914. Printed by A. Molling & Comp. KG, Hannover-Berlin. Original dimensions: approx. 89.2cm x 62.5cm.
Science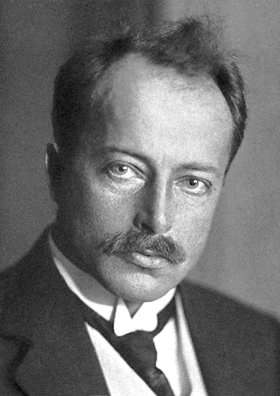 Left: Physicist Max von Laue in 1914.
German researchers were making significant chemical discoveries and developments in the early twentieth century. Although some of this resulted in the development of the chemical warfare used in World War I, it also resulted in the Haber-Bosch process of manufacturing ammonia, which was first made in significant quantities in 1913 and is still vital for fertilizer production today. Meanwhile, the Nobel Prize in Physics was awarded to German scientist Max von Laue for his discovery of the diffraction of X-rays by crystals.
Business & Industry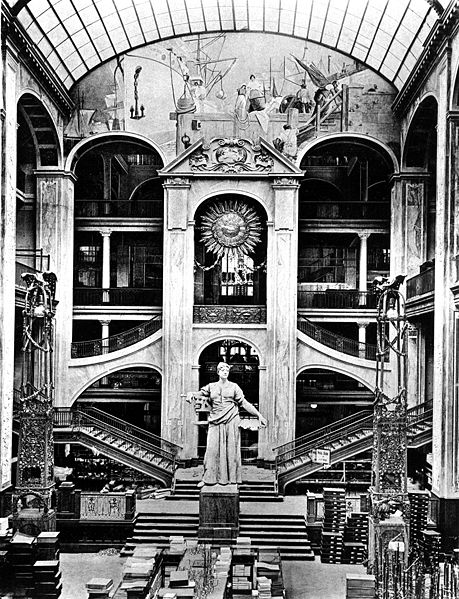 Right: Atrium of Wertheim department store on Leipziger Strasse in Berlin, 1900.
Department stores had existed in the big cities of Europe since the eighteenth century, but the early twentieth century saw new shopping habits develop among the wealthy as these commercial houses proliferated. Fenwicks was founded in Newcastle upon Tyne in 1882 and Selfridges in London in 1909. Meanwhile, in Berlin, the famous Kaufhaus des Westens (known as KaDeWe) was founded in 1905, and the chain Wertheim had several stores in the city by 1914, as did the competing chain run by the Tietz family. The Wertheim store on Leipziger Strasse in Berlin was the largest in Europe at the start of the twentieth century.
The German steelworks company, Friedrich Krupp AG, was the largest company in Europe in this period. Krupp patented and began working with stainless steel in 1912. Just before World War I, the company's biggest competitor was Thyssen & Co; both companies would be important for Germany's armaments production in the years following 1914.