Münchner flânerie – Munich observations
by Melih Levi
I participated in a language course at the Ludwig Maximilian University in Munich in summer 2013 and quickly fell in love with the Bavarian lifestyle. It was a pleasure to meet new people, walk around the Englischer Garten and visit various beer gardens. If the Lederhosen hadn't been so expensive, I would have bought a pair and walked around Oxford in them! A few observations from my time there, of the people, the history, and the culture, stood out.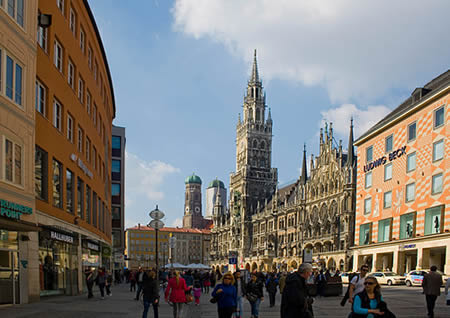 A friend and I were walking through Marienplatz (left) and every few minutes we stopped to admire the street musicians. I was told that in Munich the musicians have to go through auditions before they can be assigned to busk in specific parts of the city. So you can spend a whole night just going from one musician to another and admiring their tunes! We heard Vivaldi, tango, Strauss, Turkish Qanun and Libertango. Passers-by would even pause and begin dancing. My favourite moment, however, was when a middle-aged lady from the audience took the liberty of stepping forward and dancing in a balletic way to the music.
Music seems to be engrained in Munich life: Later that night, I was having dinner with a German family. The father made a remark before we began to eat and then started to hum. I didn't know how to react. But, first, everybody around the table carefully listened to the melody and after a while, they all joined in – it became "das Leitmotiv der Nacht", and whenever there was an awkward silence, everyone began to sing the tune. I thought this was a lovely way to find meaning in silence and be together.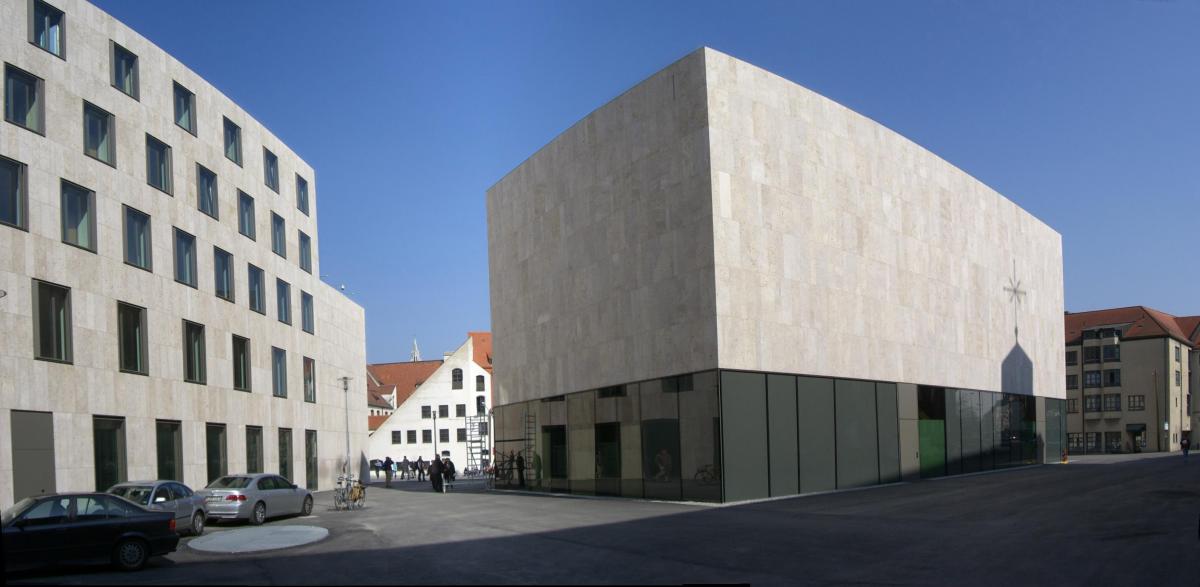 I visited the Jewish Museum in Munich (right; photo: Maximilian Dörrbecker) and listened to many stories and looked at many black and white images of this city's Jewish residents during World War II. As I listened to sections from the memoirs and heard their unique voices, I tried to hear them through the pictures. At this moment I was struck by the common tragedy of looking at black and white photos, because the colours are a constant reminder of the past and automatically establish a distance between the individuals and us. But hearing their words, taken from various memoirs, I was reminded of the humanness and closeness of the individuals in these pictures. Maybe, I thought, this man also enjoyed reading Romantic poetry, or he also spent sleepless nights thinking about the girl he loved, or he also enjoyed waking up early to watch the sunrise. Obviously, he felt all those, he was another human being, but hearing their words allowed me the experience of the Whitmanian notion of Brudermensch (humanity) and reminded me of the importance of peeling away the superficial aspect of old photographs and of connecting with the individuals on a more spiritual level. It made me think of an American short story entitled "The German Refugee" by Bernard Malamud. He thinks about precisely that relationship between the Whitmanian notion of Brudermensch (which was emulated by the authors of the Weimar Republic) and the Holocaust.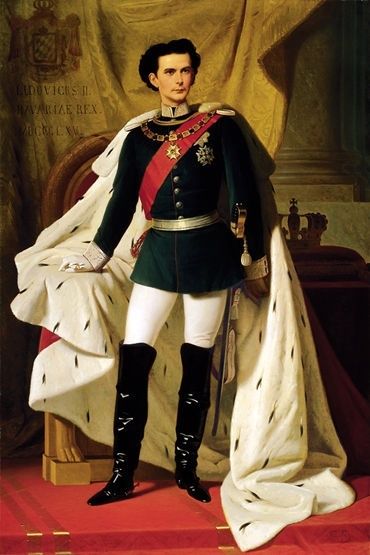 I also learned about other aspects of German – and Bavarian – history. In my German class, we talked about Ludwig II of Bavaria (left; portrait by Ferdinand von Piloty, 1865) and then visited his famous castle, Neuschwanstein. Ludwig II is one of the most unusual kings I have ever learned about. We started the day with a 'motto' of his: "Ein ewiges Rätsel will ich bleiben, mir und den anderen..." – which roughly translates as "I would like to remain a puzzle, a mystery to myself and to others". There are certainly people who try to be mysterious and there are others who try very hard to seem enigmatic from the outside. But it occurred to me that we rarely hear somebody wanting to remain a puzzle to themselves!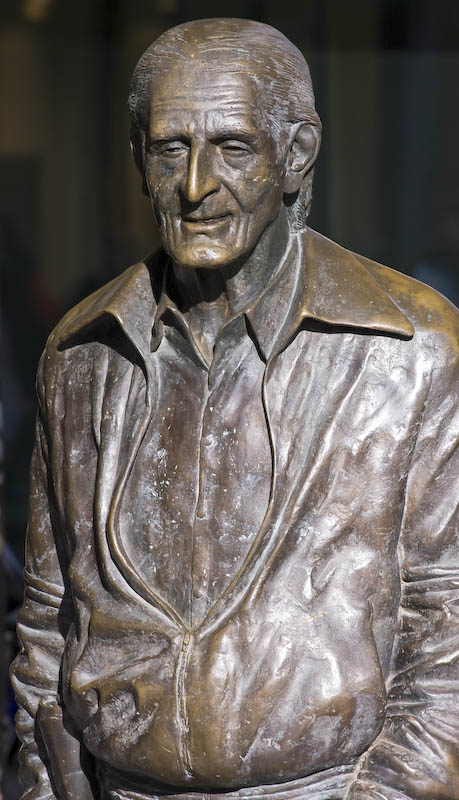 On 23 August 2013, an environmental organisation, "the Slowmotion Network" held an event in Marienplatz, by Sendlinger Strasse: Sigi (Siegfried) Sommer is a famous figure in Munich who lived between 1914 and 1996. He was a writer, journalist and thinker. His occupation is sometimes said to have been "flaneuring", which derives from a French word meaning to stroll around. He had a daily column, first in Abendzeitung and then in Süddeutsche Zeitung and he continued to write for forty years. His topic? His daily strolls and observations around Munich. His column was called, "Blasius, der Spaziergänger", or "Blasius, the stroller". For forty years he went around, watched with painstaking attention and wrote about his observations. In other words, he familiarized people with their surroundings. But the newspapers' subscribers already lived in Munich, why should they be familiarized? Good question. But we probably don't ever think about our city from the perspective of a taxi driver, or a gardener, farmer, shop owner, painter, writer, teacher? This is what Sigi Sommer provided his readers with: different perspectives so that might understand the city that was strangely unfamiliar to them. He gave them different eyes and views – and reminded them of the importance of pausing, observing, looking around and thinking.
To commemorate the columnist on his 99th birthday, the Slowmotion Network placed a box around his statue on Sendlinger Strasse (right; photo by Oliver Raupach, 2007). His statue looks like he is casually walking in a flow of other people, his coat unbuttoned, a newspaper under his arm and one hand in his trouser pocket. The box placed around the statue had a small hole on it and the passers-by had to stop to take a look at what was inside. They had to pause, pay attention and think about the meaning of the experience they had just had. Later in the day, passers-by put flowers, newspaper and beer (a very Bavarian tradition!) next to his statue.
Last but not least, I discovered two contemporary authors: Peter Stamm from Switzerland and Daniel Kehlmann from Munich. If you have not read anything by them, I would highly recommend them!