Franz Marc, Rehe im Wald (1914)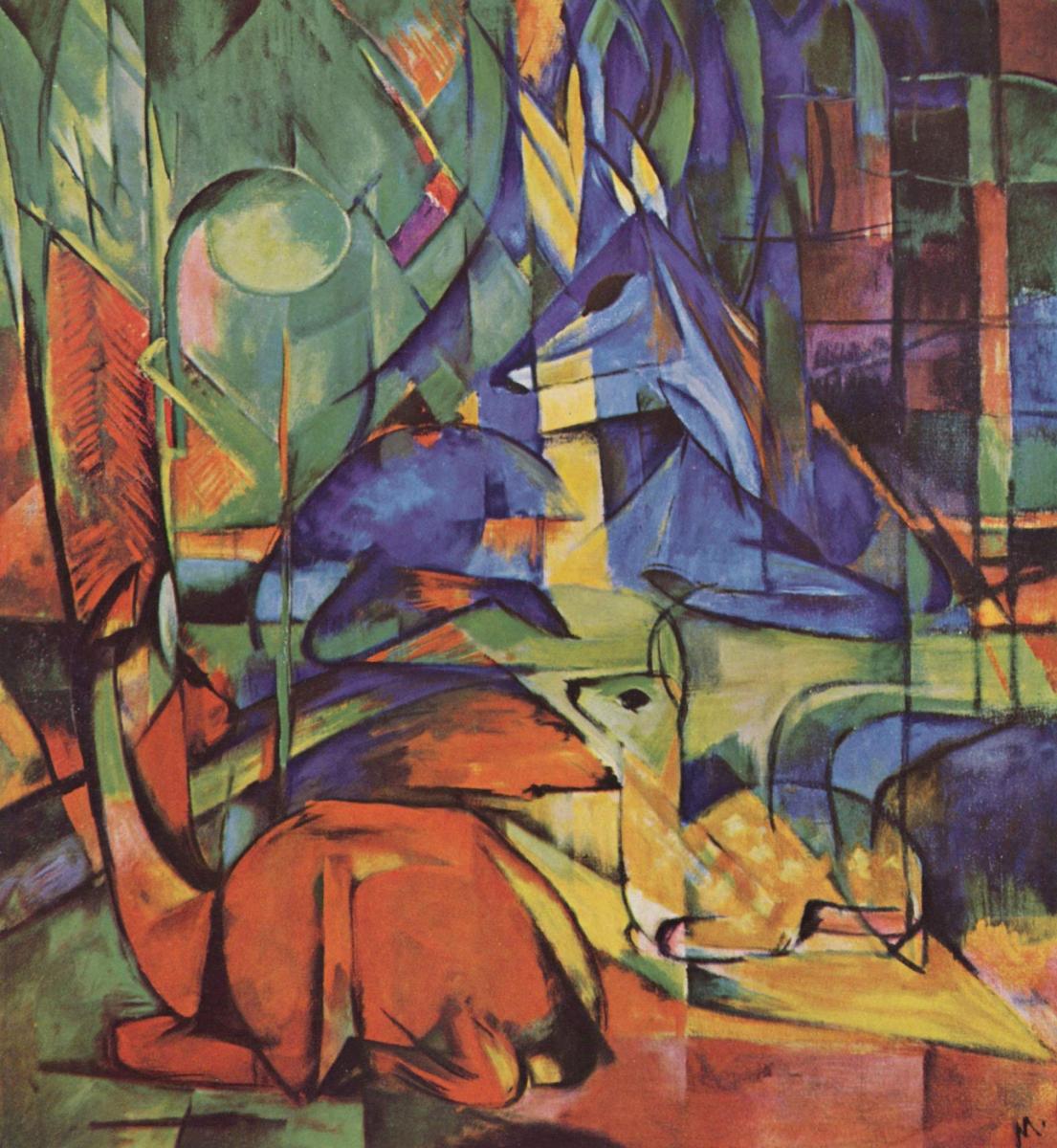 Franz Marc (1880-1916) was a German Expressionist painter and a founding member of the Blauer Reiter ('Blue Rider') school of artists, who were based in Munich. Many Blauer Reiter paintings are exhibited in Munich's Lenbachhaus Kunstbau.
Photo: The Yorck Project: 10.000 Meisterwerke der Malerei. DVD-ROM, 2002. ISBN 3936122202. Distributed by DIRECTMEDIA Publishing GmbH.