Felicitas Hoppe: Translation Workshop and Competition
Translation Competition - winners announced!
Participants of the translation workshop with Felicitas Hoppe were invited to enter a competition to translate a longer piece of her work. Candidates translated the short stories 'Die Pilger' and 'Der Balkon', and the best versions are published here. The top three receive a signed copy of one of Hoppe's award-winning novels.
The entries were of a very high standard, and we are pleased to publish the five best versions below. Caitlin Duschenes, Emma Hall and Sarah Peyton Jones will also receive a signed copy of one of Hoppe's novels.
Congratulations to all our winners! Click on the names below to read the winning entries:
Translation Workshop
All students of German were invited to take part in a translation workshop with the German author Felicitas Hoppe on Wednesday 28 November, 5-6:30pm at the Taylor Institution.
Hoppe was awarded the prestigious Georg-Buechner-Preis this year, and was in Oxford as German Department Writer in Residence in the last week in November.
Workshop participants translated excerpts from Hoppe's short story 'Die Pilger' (from the collection Picknick der Friseure).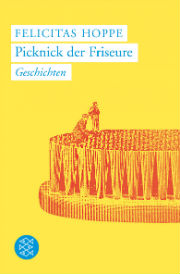 Photo: Tobias Bohm