My Exchange Visit to Coburg
By Dani Harris and Ryan George, The Warriner School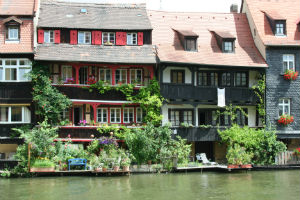 I visited Coburg, Germany in July 2012 and it was the best experience in my life so far. The whole exchange was two weeks long, and for the first week my partner came to England to stay with me and my family and get to know the area, seeing the differences and similarities in both towns. Once Selina arrived, the first thing she noticed was of course how bad the weather was, but that was expected. When we got to my village she loved the old houses that were there as she loves vintage and old things.
The first day at school we got to meet everyone else's partners and then our partners came to our tutor groups, one to see our school more and two to meet the other students. 
On a few of the days the exchange partners went to various places such as Oxford and Stratford as they are typical places to visit and it is the perfect opportunity to see them and witness why they are well known. When the exchanges went to Oxford their partners were also able to tag along as well so we could spend some time with them, getting to know them better and chatting with them more about their experiences in England.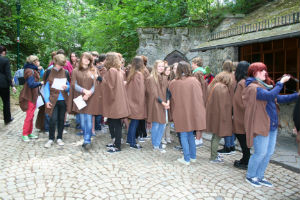 For the second week of the exchange, the Warriner School partners went to Coburg to meet their partners again but instead to stay with their family and meet their friends and experience Germany. When I arrived and met Selina's' family they were so loving and friendly, they made me feel very welcome which I liked because I was in a new area. I arrived at the house and had a tour of the village including going on a dog walk and I made myself feel at home in my room.
Throughout the week I had typical German food which I liked to try; and also because Selina's family was half Mexican they had a Mexican twist on German food, which was delicious. One night we went to their favourite restaurant with their whole family and I had a lovely meal and got to meet lots of amazing people and talk to them about Germany and I got to hear the German language which helped with my learning as well.
We went on many trips in Coburg, such as a tour of Coburg, a trip to the castle and shopping trips where I got to browse around market places and learn about Coburg in much more detail.
I really wish I could go there again as it was so beautiful and gorgeous, I learnt a lot about Germany and its culture and I loved meeting all the new people.