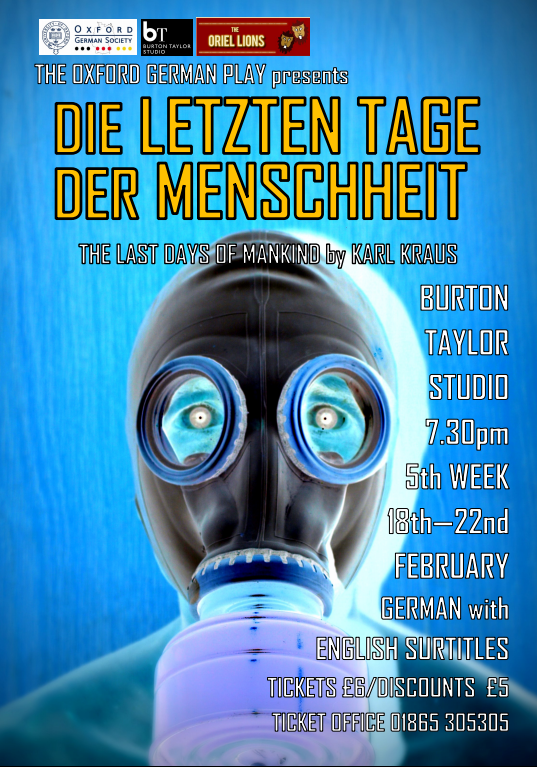 'A performance of 'The Last Days of Mankind' is rare enough (even in Germany and Austria), but the production at the Oxford Playhouse Burton-Taylor Studio, starting 18 February, is very special indeed. It is an adaptation that does something surprisingly unusual outside the German-speaking world, which is to focus on Kraus's text. Die letzten Tage der Menschheit is in German, produced by the University's ambitious German-language drama company, The Oxford German Play, but it does something I am sure is unique: there will be surtitles in English. I have provided the translations that the company will work with to create the surtitles. This is something that anybody who is within reach of Oxford should take the opportunity to see - and hear. Not only a genuinely substantial, text-based adaptation of Kraus's writing, but the chance to hear it as it should be heard, and yet to be able to understand it even if you don't speak German.' Read more...
Der aufhaltsame Aufstieg des Arturo Ui by Bertold Brecht (1941)
Written by Bertolt Brecht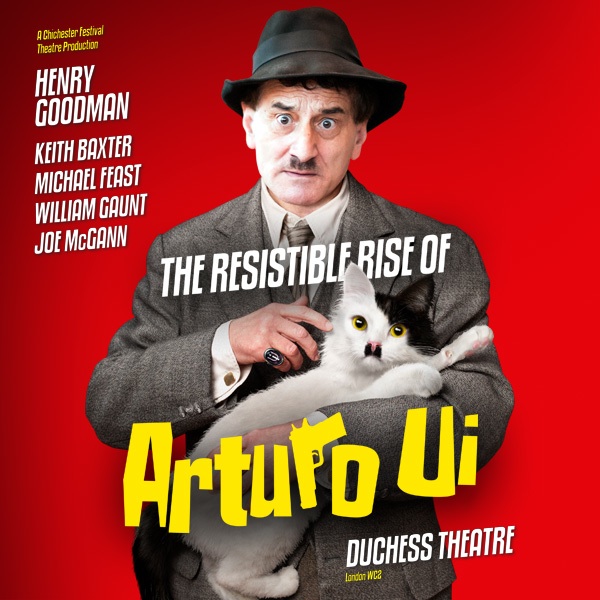 By Benjamin Schaper
Written in 1941 during his exile in Finland, Brecht originally conceptualised Der aufhaltsame Aufstieg des Arturo Ui [The Resistible Rise of Arturo Ui] for an American audience. Brecht intended to stage the play after his arrival in the US in the same year, but the plan for a New York production eventually had to be abandoned and the play did not premiere until 10 November 1958, over two years after Brecht's death on 14 August 1956. Since its premier in Stuttgart, Der aufhaltsame Aufstieg des Arturo Ui has been revived many times on both the German and international stage, including several long running productions at the Berliner Ensemble (e.g. one directed by Heiner Müller, which premiered in 2002 and is still part of the repertoire). Brecht's Historienfarce [historical farce] is now set to be performed in English translation at the Duchess Theatre, London, from 18 September to 7 December 2013 and the Oxford German Network will be organising coinciding events. 
Click here to read more about the play and an exciting competition!